The Art of Law
Steve Piucci, Incoming Bar President, Blends
Professional Objectives
with Personal Passions
By Melody Finnemore

The Clock Ticks on Health Care Reform
Top 10 Basics Every
Attorney Should Know
By Iris K. Tilley



Bar Notes
Bar News

Bar Actions
Discipline
Applications


Bar People
Among Ourselves
Moves
In Memoriam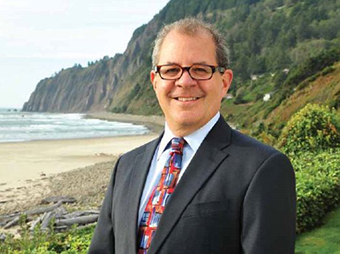 For Steve Piucci, a love of art sets the tone of his life
philosophy. "I appreciate the life I have and I enjoy
people," he says. "I strongly believe that we all
need to figure out how to wake up happy.… When
I am at work I'm having fun and in the best frame
of mind to help my clients." Melody Finnemore
profiles the Oregon State Bar's president for 2011.