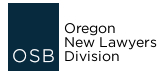 ONLD Upcoming Events
2016 Series
Mark these dates on your calendar!
Events with registration available are indicated with a button linking to online registration. Registration for future events will open soon. All brown bags will be held at the Multnomah County Courthouse, room 208 at noon.
At-the-door registration is available by cash or check only. 

---
ONLD Sunset Cruise
Thursday, September 8, 2016, 6:00 – 8:45 p.m.
Boarding location & free parking: Caruthers Landing, 110 SE Caruthers St, Portland, OR
Registration: $30 for ONLD members & law students and $45 for non-ONLD members
6:00 p.m. – boarding
6:15 p.m. – departure
8:45 p.m. – return
Come join us for the ONLD-sponsored second annual private sunset cruise on the Willamette. We have reserved an 84' yacht with four decks for the occasion. We will be serving heavy appetizers and have a cash bar. Tickets are only available to the first 100 people that sign up. This event will sell out, so sign up now! This will be a perfect opportunity to network with peers, judges, and members of the OSB Board of Governors.
Reserve your ticket online and mail your payment to Oregon State Bar,
Attn: New Lawyers Division, PO Box 231935, Tigard, OR 97281
Complete registration by mailing payment to the OSB.
Registration must be complete by Friday, August 19, 2016



---
Ethics – Social Media & Professionalism
Presented by: Simon Whang
Thursday, September 22, 2016, 12:00 – 1:00 p.m.
Multnomah County Courthouse, Room 208
In college, Simon Whang was president of the Johns Hopkins University debate team and a nationally-ranked debater, a source of both pride and embarrassment. Simon started his legal career as an Assistant District Attorney in Manhattan. He moved back to Oregon in 2003, prosecuting property and financial crimes at the Multnomah County District Attorney's Office. Simon continued prosecuting securities and investment fraud for the State Division of Finance and Corporate Securities, until he joined Department of Justice in 2008. He enjoys working at the Financial Fraud and Consumer Protection Section, where he specializes in mortgage and foreclosure fraud cases.
1 ethics MCLE credit will be applied for
---
Family Hike & Social with the ONLD & OAAP
Friday, September 30, 2016, 5:00 p.m. – 7:30 p.m. Tyron Creek State Park, 11321 SW Terwilliger Blvd, Portland, OR 97219
Join the Oregon Attorney Assistance Program and the Oregon New Lawyers Division for a free, healthy and fun family social! Relax and rejuvenate with a short hike through Tryon Creek State Park at 5pm followed by an end-of-the week social at 6pm. Families are welcome and encouraged to join us – there will be an activity for the kids following the hike. Light appetizers will be provided.
Registration:
Please RSVP to the OAAP Assistant at jeanneu@oaap.org, with your name, the amount of people in your party, and if you are bringing a child. This helps us with our food order and activity planning.
There is no charge to attend.
Registration deadline: Wednesday, September 28, 2016.
For more information, please contact Bryan Welch, OAAP Attorney Counselor, at 503-226-1057 or 1-800-321-6227, ext. 19, or at bryanw@oaap.org.
---
Beyond Borders: Protecting Abused, Neglected, and Abandoned Immigrant Children
Friday, October 7, 2016 (CLE 1:00 – 5:00 p.m. & Social 5:00 – 6:00 p.m.)
Hotel Monaco (5th Avenue Room), 506 SW Washington St, Portland, OR 97204
Each year, children located in Oregon are in removal proceedings despite being neglected, abused, or abandoned by their parents. Many of these children qualify for relief from deportation or removal proceedings as a Special Immigrant Juvenile Status (SIJS) child. However, one of the first steps in the process is gaining state specific findings.
This free half day CLE presented by the ONLD in conjunction with the sponsors below will help train attorneys on how to represent juveniles when seeking state court specific SIJS findings. As part of the CLE, attorney's will gain useful forms and access to individuals knowledgeable in the various areas of law that allow for the state court specific findings.
4 general or practical skills MCLE credits have been approved
Agenda/Speakers:
1:00 to 1:30 pm – Immigration Overview:
Mark Bowers (Immigration Counseling Services) and
Monica Campbell (Monica Giselle Campbell Law Office LLC)
1:30 to 2:00 pm – International Service Issues:
Bradley Lechman (Bradley C Leachman-Su Attorney at Law)
2:00 to 3:00 pm – Juvenile Law:
Jordan Bates (Youth Rights & Justice Attorneys at Law)
3:00 to 4:00 pm – Family Law:
Mark Kramer (Kramer and Associates)
4:00 to 5:00 pm – Probate:
Mackenzie Hogan (Harris & Bowker LLP)
For more information, please contact Ralph Gzik at McKean Smith, LLC and/or Jay Sayles.







---
ADA Accommodation
If you would like to request accommodations for a bar meeting or event, please contact Michelle Lane at mlane@osbar.org as soon as possible but no later than 48 hours before the scheduled event. More information about accommodations can be found here.
---
Like us on Facebook and receive a free at-the-door admission to an ONLD Brown Bag program.
One of the purposes of the ONLD is to conduct CLE programs of value to new lawyers and law students. If you have suggestions for CLE seminar please contact the ONLD at onld@osbar.org.
---
Sponsorship Opportunities
Groups seeking sponsorship from the ONLD shall submit an application to provide information regarding how the funds requested will be used and how the use of the funds will promote the mission of the ONLD. Links to Policy Guidlenes and an Application Form follow.