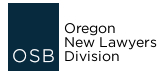 ONLD Upcoming Events
2014 Series
Mark these dates on your calendar!
Events with registration available are indicated with a button linking to online registration. Registration for future events will open soon. All brown bags will be held at the Multnomah County Courthouse, room 208 at noon.
At-the-door registration is available by cash or check only.

---
Estate Planning
Presented by: Steve Kantor
Thursday, November 13, 2014, 12:00 – 1:00 p.m.
Multnomah County Courthouse, Room 208
Stephen E. Kantor is an accomplished business, estate, and trust attorney and educator with over 30 years of experience in the planning and administration of complex issues. Taking an in-depth, creative approach to problem solving, Steve establishes strong relationships with all of his clients, from young families with children to corporate business executives. As a specialist in the field of estate planning, he has been interviewed on matters regarding tax laws, charitable planning, trusts, business succession, and estate administration for Money, The Oregonian, The Daily Journal of Commerce, The Business Journal and a local television station.
1 general or practical skills MCLE credit will be applied for
---
Professionalism
Presented by: Judge John Acosta
Thursday, November 20, 2014, 12:00 – 1:00 p.m.
Multnomah County Courthouse, Room 208
Federal Magistrate John Acosta has served as Adjunct Professor at the University of Oregon, School of Law since 2001. Judge Acosta has been a member of the bar for over 20 years and currently serves as a member of the OSB Professionalism Commission. After graduating from University of Oregon he worked as an associate and then partner for Hughes, Thorsness, Gantz, Powell & Brundin and then Stoel Rives LLP. Following Stoel Rives he provided legal advice on employment and labor issues, among other things, as the Senior Deputy General Counsel of the Tri-County Metropolitan Transportation District of Oregon.
1 general or practical skills MCLE credit will be applied for
---
Child Abuse Reporting
Presented by: Amber Hollister
Thursday, December 11, 2014, 12:00 – 1:00 p.m.
Multnomah County Courthouse, Room 208
As provided in ORS 9.114, Oregon lawyers are required to complete one hour of training every three years on their duties as mandatory child abuse reporters. Satisfy your MCLE requirement with Amber Hollister's interactive session. Using hypotheticals, learn what your duty to report is, when it applies and what exceptions exist to your reporting duty. Also learn what "abuse" is, how to report it and the consequences of failing to report.
1 child abuse reporting MCLE credit will be applied for

Like us on Facebook and receive free at-the-door admission to an ONLD CLE program
---
Sponsorship Opportunities
Groups seeking sponsorship from the ONLD shall submit an application to provide information regarding how the funds requested will be used and how the use of the funds will promote the mission of the ONLD. Links to Policy Guidlenes and an Application Form follow.


---
One of the purposes of the ONLD is to conduct CLE programs of value to new lawyers and law students. If you have suggestions for CLE seminar topics please contact the ONLD at onld@osbar.org.