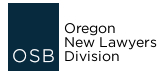 ONLD Upcoming Events
2013 Series
Diversity Series - Episode II
Presented by: Mariann Hyland
Thursday, November 7, 2013, 12:00 – 1:00 p.m.
Multnomah County Courthouse, Room 208
"The Story We Tell" uncovers the roots of the race concept, including the 19th-century science that legitimated it and the hold it has gained over our minds. It's an eye-opening tale of how America's need to defend slavery in the face of a radical new belief in freedom and equality led to a full-blown ideology of white supremacy. Noting the experience of Cherokee Indians, the U.S. war against Mexico and annexation of the Philippines, the film shows how definitions of race excluded from humanity not only Black people, but anyone who stood in the way of American expansion. The program traces the transformation of tentative suspicions about difference into a "common-sense" wisdom that people used to explain everything from individual behavior to the fate of whole societies, an idea of race that persists to this day.
1 access to justice MCLE credit will be applied for
---
Construction Law and Liens
Presented by: John Hickey
Thursday, November 21, 2013, 12:00 – 1:00 p.m.
Multnomah County Courthouse, Room 208
John J. Hickey, P.E. is one of Jordan Ramis PC's dual-professional attorneys and is a member of its Dirt Law® practice group. Mr. Hickey's practice focuses on construction law, design professional liability, and litigation. His engineering experience includes site layout, drainage system design, pump station design, and working as a project engineer for residential, commercial, and public works construction projects. His engineering experience gives him a unique perspective on the application of legal principles to the engineering and construction industries. Mr. Hickey received his bachelor's degree in civil and environmental engineering from the University of Massachusetts and his Juris Doctorate from the University of Oregon School of Law.
1 general or practical skills MCLE credit will be applied for
---
Diversity Series - Episode III
Presented by: Mariann Hyland
Friday, December 6, 2013, 12:00 – 1:00 p.m.
Multnomah County Courthouse, Room 208
"The House We Live In" focuses not on individual behaviors and attitudes, but on how our institutions shape and create race, giving different groups vastly unequal life chances. Who defines race? In the early 20th century, the courts were called upon to determine who was white, employing contradictory logic to maintain the color line. After World War II, government policies and subsidies helped create segregated suburbs where Italians, Jews and other not-quite-white European ethnics were able to reap the full advantages of whiteness. The episode reveals some of the ordinary social institutions that quietly channel wealth and opportunity, so that white people benefit from a racist system without personally being racist. It concludes by looking at why we can't just get rid of race.
1 access to justice MCLE credit will be applied for
---
Child Abuse Reporting
Presented by: Amber Hollister
Thursday, December 12, 2013, 12:00 – 1:00 p.m.
Multnomah County Courthouse, Room 208
As provided in ORS 9.114, Oregon lawyers are required to complete one hour of training every three years on their duties as mandatory child abuse reporters. Satisfy your MCLE requirement with Amber Hollister's interactive session. Using hypotheticals, learn what your duty to report is, when it applies and what exceptions exist to your reporting duty. Also learn what "abuse" is, how to report it and the consequences of failing to report.
1 child abuse reporting MCLE credit will be applied for
---
Sponsorship Opportunities
Groups seeking sponsorship from the ONLD shall submit an application to provide information regarding how the funds requested will be used and how the use of the funds will promote the mission of the ONLD. Links to Policy Guidlenes and an Application Form follow.