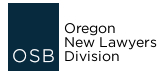 ONLD Upcoming Events
2014 Series
Mark these dates on your calendar!
Events with registration available are indicated with a button linking to online registration. Registration for future events will open soon. All brown bags will be held at the Multnomah County Courthouse, room 208 at noon.
At-the-door registration is available by cash or check only.

---
Ethics
Presented by: Simon Whang
Thursday, August 21, 2014, 12:00 – 1:00 p.m.
Multnomah County Courthouse, Room 208
In college, Simon Whang was president of the Johns Hopkins University debate team and a nationally-ranked debater, a source of both pride and embarrassment. Simon started his legal career as an Assistant District Attorney in Manhattan. He moved back to Oregon in 2003, prosecuting property and financial crimes at the Multnomah County District Attorney's Office. Simon continued prosecuting securities and investment fraud for the State Division of Finance and Corporate Securities, until he joined Department of Justice in 2008. He enjoys working at the Financial Fraud and Consumer Protection Section, where he specializes in mortgage and foreclosure fraud cases.
1 ethics skills MCLE credit will be applied for
---
Ethics
Presented by: Paul Neese
Thursday, October 16, 2014, 12:00 – 1:00 p.m.
Multnomah County Courthouse, Room 208
Paul Neese is a lawyer in private practice. Paul represents parents and children in juvenile dependency cases, and youth in juvenile delinquency cases — primarily in Clackamas County. He also handles immigration matters and helps lawyers who are facing legal ethics concerns and/or formal bar complaints. He was previously an Assistant General Counsel at the Oregon State Bar in the Client Assistance Office. He has several years of experience helping members of the bar with legal ethics questions and dilemmas. He has been active in various bar activities over the years, including work in the American Bar Association, the Oregon State Bar House of Delegates, and the Oregon New Lawyers Division. He speaks Cambodian (Khmer) and Lao, and a small amount of French.
1 ethics skills MCLE credit will be applied for
---
Estate Planning
Presented by: Steve Kantor
Thursday, November 13, 2014, 12:00 – 1:00 p.m.
Multnomah County Courthouse, Room 208
Stephen E. Kantor is an accomplished business, estate, and trust attorney and educator with over 30 years of experience in the planning and administration of complex issues. Taking an in-depth, creative approach to problem solving, Steve establishes strong relationships with all of his clients, from young families with children to corporate business executives. As a specialist in the field of estate planning, he has been interviewed on matters regarding tax laws, charitable planning, trusts, business succession, and estate administration for Money, The Oregonian, The Daily Journal of Commerce, The Business Journal and a local television station.
1 general or practical skills MCLE credit will be applied for
---
Child Abuse Reporting
Presented by: Amber Hollister
Thursday, December 11, 2014, 12:00 – 1:00 p.m.
Multnomah County Courthouse, Room 208
As provided in ORS 9.114, Oregon lawyers are required to complete one hour of training every three years on their duties as mandatory child abuse reporters. Satisfy your MCLE requirement with Amber Hollister's interactive session. Using hypotheticals, learn what your duty to report is, when it applies and what exceptions exist to your reporting duty. Also learn what "abuse" is, how to report it and the consequences of failing to report.
1 child abuse reporting MCLE credit will be applied for

Like us on Facebook and receive free at-the-door admission to an ONLD CLE program
---
Sponsorship Opportunities
Groups seeking sponsorship from the ONLD shall submit an application to provide information regarding how the funds requested will be used and how the use of the funds will promote the mission of the ONLD. Links to Policy Guidlenes and an Application Form follow.


---
One of the purposes of the ONLD is to conduct CLE programs of value to new lawyers and law students. If you have suggestions for CLE seminar topics please contact the ONLD at onld@osbar.org.